The Benefits of ASI Supplier Membership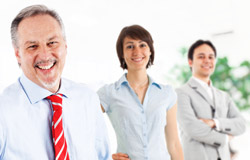 An ASI membership gives you a distinct advantage over your competitors, providing you with exclusive benefits, including top industry information, business tools and world-class education that other industry organizations do not provide. The ASI number is the only true, consistent industry identifier, respected and recognized by distributors for more than 50 years.
Product Exposure to 130,000+ Distributor Sales Force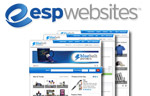 Your products are automatically entered and updated in all our distributor research tools, as well as, our network of 13,000 distributor websites. You can easily update your product or company information anytime. Reaching more than 20,000 distributor firms and all their salespeople by being in our database, your company and product information will be at their fingertips when they are looking to buy promotional products for their clients.
Strategic ASI Show Trade Show Opportunities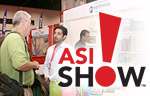 Bond with current customers and generate new business at these members-only trade shows, attracting 18,000+ quality distributors to Orlando, Dallas and Chicago. In addition, you'll enjoy powerful keynote presentations, education sessions and exclusive events.
Free Advertising Placements - A $500 Value!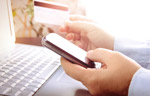 New ASI Members get a one-time FREE advertising placement in Advantages magazine's New Supplier Showcase. Advantages is read by 40,000 of the top salespeople in the industry. This includes the benefits of the Advantages Hot Leads Reader Response program, allowing recipients to request information about YOUR products and link directly to YOUR website. Also, you get a credit for $500 of FREE advertising in ANY ASI product for your first year of membership, as well as a one-month FREE ESP Online home page ad.
Savings on Essential Business Services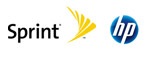 ASI Members can save thousands of dollars using discounts provided by ASI's affiliate business service partners. These services include shipping, credit checks, printing services and computer hardware purchases. Take a look at just a few of the affiliate partners who will give you discounts just for being an ASI Supplier Member:
UPS Freight shipping (up to 70% savings)
Credit card processing fees (up to 50% savings)
HP product discounts
OfficeMax office supplies
OfficeMax office supplies
Experian credit reports
Collections services
Graphic services
Free Education and Training Sessions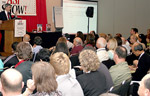 ASI's education program is specifically designed just for advertising specialty professionals. Our online, self-paced courses are designed to keep you updated and ahead of the competition. You can choose among more than 300 on-demand courses, or earn credits at ASI Shows or at the ASI Online Learning Center. Not only will you expand your industry knowledge and learn how to better market your products and services you can also earn a Bachelor of Advertising Specialty Information (BASI™) or Master of Advertising Specialty Information (MASI™).
Free Counselor® PromoGram® E-Newsletter Subscription
Stay on top of all the latest industry news and sales tips. You'll hear about the latest trends in promotional products, sales forecasts within the industry and important mergers and acquisitions that affect your business. We'll also let you know when videos, podcasts, and ASI Radio show content have been updated to ASI Central so that you don't miss out on anything going on within the ad specialty industry.
Supplier Global Resource
You can access to an international network of manufacturers, exporters and service providers, enabling you to source product and reduce costs. Get FREE entrance to 2 yearly Supplier Global Resource™ virtual trade shows, as well as 3 subscriptions to ASI's supplier-focused publication, Supplier Global Resource™.