The Benefits of ASI Decorator Membership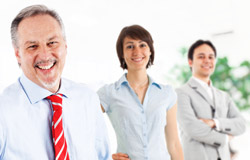 By becoming an ASI member, you gain a distinct advantage over competitors, providing you with exclusive benefits and access to 25,000 distributor members looking for your services. When you join, you'll be given your own unique ASI number – the number that matters! This will let you be identified as a trustworthy industry professional and gives you access to the incredible benefits below.
Award-Winning Research, member directories, magazines and education
FREE digital copy of ASI FastFind®– the semi-annual print directory containing all ASI distributor member contact information.
FREE subscription to Wearables™ magazine – the voice and vision of the commercial apparel decorating industry.
FREE copy of ESP Buyers Guide®– the go-to printed reference tool with contact info for every ASI Supplier member.
FREE access to ASI's online learning center – get expert advice while earning credits toward your BASI™/MASI™ certification.
Networking and Tradeshows
FREE entry to the 3 annual installments of The ASI Show! ® – travel to 3 major cities across the U.S. and network with top players in the industry.
E-Commerce
FREE Company Store powered by ESP Websites™ - get an online boutique that's easy to customize, update and manage and sell products for special events, holidays or niche audiences. Become a one-stop shop for your customers!
Maximum Exposure
FREE listing on Counselor® PromoGram®, Wearables™ Style and Advantages® Hot Deals e-newsletters – total audience: 112,000 industry professionals.
FREE advertising credit of $500.
FREE ad on the home page of ESP during the first month of membership.
FREE listing of up to 500 products on the ESP Database with a 5-digit Supplier ASI number.
Get an opportunity to exhibit at one of ASI's industry-leading tradeshows.