Why Is ASI Brand Builder™ So Important?
Adding digital strategies to your marketing plan means MORE. More possibilities, more brand visibility, more customer connections and MORE SALES.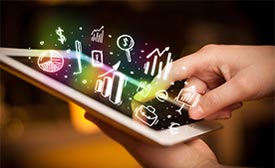 98% of searchers choose a business that is on page one of the results they get.
93% of all online experiences begin with a search engine.
92% of marketers agree that social media generates more exposure for their business.
By 2016, digital marketing spend is forecasted to increase to 35% of total budgets. Over the next 5 years, search will remain the largest share of the digital mix, but social media investment will grow faster than any other digital marketing channel. Simply put, digital marketing is something you can no longer ignore.
Get Exposure Where It Counts:
Google
Run targeted pay-per-click ads that appear in the top positions across Google.
Research keywords and test new ad copy to maximize your results.
Incorporate special messaging and company links within ads to generate leads.
Local SEO
Use local SEO to target customers searching online in your region.
Provide accurate, consistent information in many high-quality local directories.
Create relevant and attractive content within local directory listings.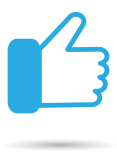 Facebook
Build and maintain a professional Facebook company page and product showcase app to boost your brand.
Publish custom-tailored posts to your Facebook page to drive traffic to your site.
Manage targeted Facebook ad campaigns to increase likes, generate buzz and find new customers.