The Benefits of ASI Distributor Membership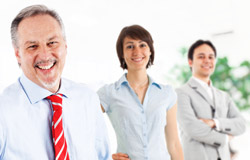 An ASI membership gives you a distinct advantage over your competitors, providing you with exclusive benefits, including top industry information, business tools and world-class education that other industry organizations do not provide. The ASI number is the only true, consistent industry identifier, respected and recognized by industry professionals for more than 50 years.
Opportunities to Purchase ASI Award-Winning Research and Marketing Packages, Catalogs and Web Sites
As an ASI member you can purchase research packages like ESP Web™.
Gain access to every promotional product and the most up-to-date supplier information.
Take your business further by purchasing leading end-buyer catalogs.
Free ASI Subscriptions
Enjoy 14 free issues of Advantages® magazine, the only publication written for sales professionals, and then continue your subscription at the same rate you enjoy now. International members will have access to the digital version of the magazines.
Look forward to Counselor® PromoGram, an electronic newsletter of industry tips and updates.
Receive Advantages Hot Deals weekly e-newsletter of ASI suppliers' special pricing of the week.
FREE Access to the ASI Show Family of Events
The ASI Roadshow visits up to 40 cities across the U.S. and Canada. It provides a regional touch point and gives distributors an opportunity to escort their end-buyers.
ASI Shows are traditional trade shows, held three times a year. Attendance is free and includes a full day of education and 2 exhibit days. Members are eligible for hotel room reimbursement and can participate in discount programs for shipping, travel and more.
fASIlitate™ is ASI's hosted buyer event that connects top suppliers with million-dollar distributors for three days of private one-on-one meetings in resort venues. All distributors must be pre-qualified ASI members and can attend at no cost.
Engage is a NEW hybrid event. There are two days of enhanced engagement for a select group of high-quality, pre-qualified ASI distributor members and suppliers, and a third day for regional attendance and end-buyer participation.
Visit www.asishow.com for more information about the full event portfolio.
New Product Information from Suppliers
Receive supplier catalogs, samples and sales information as new products are released, direct from the ASI supplier.
Free Education and Resources
Nearly 400 free education programs a year.
Participate in the industry's most in-depth, wide-ranging and hard-hitting education sessions and roundtable discussions.
Exclusive Subscription Opportunities with ASI
Request Counselor® magazine, known for being the "voice" of the industry.
Savings on Business Services
The average ASI member saves $4,000 a year on everyday business services, including:
Up to 45% savings on UPS shipping
Up to 50% savings on credit card processing fees
Exclusive member savings at OfficeMax
And more